Description
These Dice are an Oracle for Stretching Guidance ~ Motivating Your Yoga Stretch Game!
Roll the dice and receive 🎲 a shape & 🎲 a breath count
Remove the hurdle of deciding which stretch to do!
✶ A great way to inspire an embodiment practice ✶
Stretching lengthens the life of our present moment!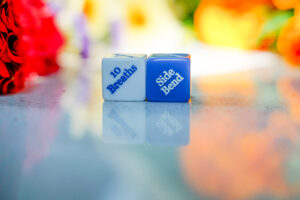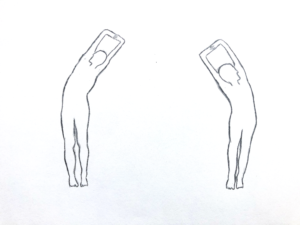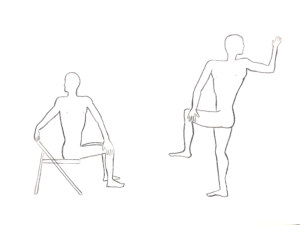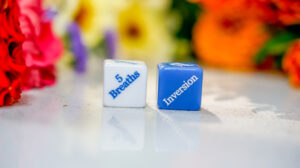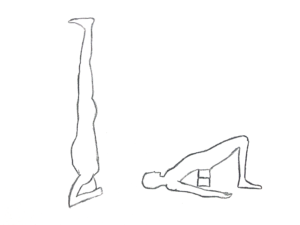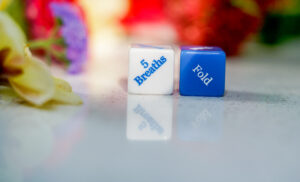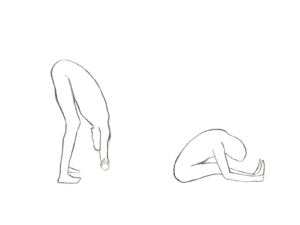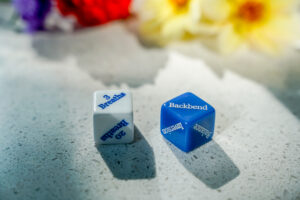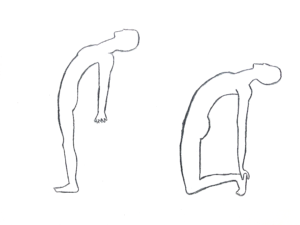 ✶ How to play ✶
Option: Intuit your own way of playing or follow these instructions
Hold both dice in your hands 

and take a deep breath
Ask something like: What stretch would serve me best right now?
What stretch will help me find guidance about (something that has been heavy one my mind lately)?
Roll the Dice! & receive direction*Take the # of breathes on the white die while in the shape or pose on the blue die

Enjoy the motivational yoga stretch game!
---
*BREATHS*
fun when done this way:
Inhale ~ explore the deltas of the fascia
Exhale ~ expand into the stretch
---
*WHEN TO ROLL*
In the morning
When completing a task
When experiencing mental spin out
Whenever you are called to experience you
---
*HOW THIS GAME CAME TO BE*
I created this game to motivate me to stretch more often.
Now I provide it to those who think it will motivate them to stretch more often!
I keep mine on my altar
My Father keeps his next to his coffee machine
---
*Testimonials*
"An oracle for stretching"
"Stretch Dice inspire me to start an embodiment practice"
"This game gets me moving!"
---
This motivational yoga stretch game was created by me, Vinny Vignette Bonanno. I can be found on instagram @stretchinginpublic